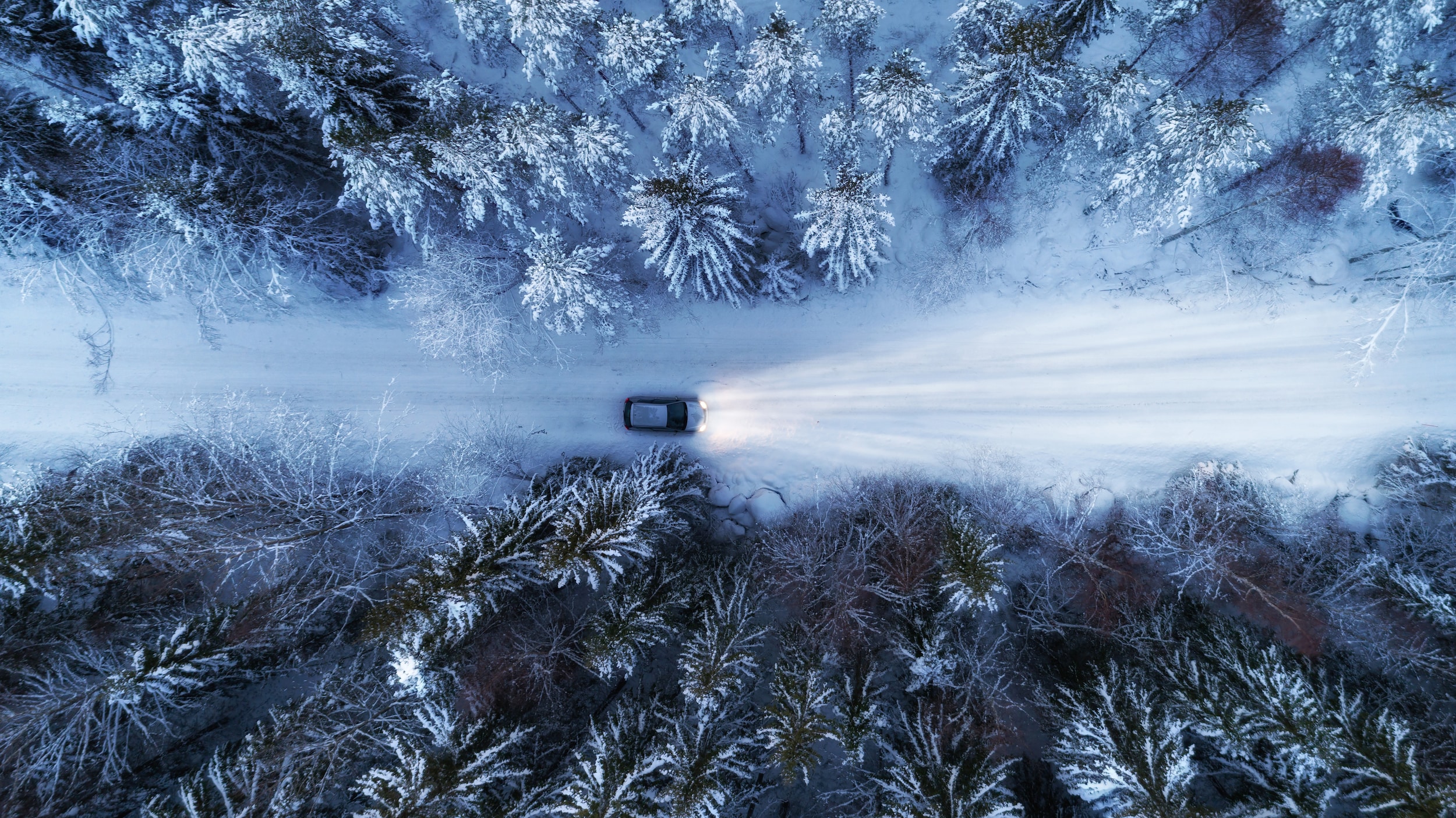 Winters across the Northeast and the New York City metro pose several safety hazards. Make sure your vehicle is prepared to combat Mother Nature and harsh driving conditions by receiving winterization service from Bell Mitsubishi.
Our Mitsubishi service center in Rahway, NJ can prep your vehicle for the winter months with winterization service. Certified technicians provide maintenance and repairs for several winter-touchups, including tires, brakes, lights, fluids, and batteries. When Woodbridge drivers rely on us, they can drive confidently knowing we're here to get them through winter driving safely.
Winter Maintenance Tips
Equip Your Vehicle with New Tires or Winter Tires
Have better grip on slick New York City roads with a new set of tires or winter tires. We can even install snow tires that work great in heavy snow.
Tire maintenance is also critical. We'll provide Union drivers with tire rotations and wheel alignments. Our factory-trained technicians can even check tire tread depth, monitor pressure, and repair flats to keep you moving this winter.
Test Your Battery
Heading from your home in Rahway to a ballgame or work in New York City? You want to arrive to your NYC destination on time and need a working battery to do so.
Our certified service technicians can inspect the battery and test it. If the voltage reading is low or the battery is failing, we'll provide an OEM replacement. That way you can enjoy stress-free starting every time you get behind the wheel of your Mitsubishi or another vehicle.
Your car battery will see its lifespan shorten in the cold temperatures of winter in New Jersey, but most batteries function at high capacity for three to four years.
Inspect Your Brakes
No matter the winter road conditions, make sure you can come to a complete stop on Elizabeth streets. Fully functioning brakes are needed throughout the winter. Pads, rotors, and additional brake components see wear and tear. They may need to be replaced. We'll inspect your brakes and provide any necessary repairs or replacements. That way, you can stop on a dime, even on icy or slippery roads.
Check Lights & Heating Systems
Linden drivers will want to check their lights so they can see and be seen while driving around the New York City metro. Low visibility is often associated with winter driving. Have a clear view of the road ahead. That's why we'll replace any bulbs. While we specialize in exterior bulbs, we also check the cabin lights.
Another cabin item to check is the heating system. We'll repair the heating system and the defroster so you can stay warm and comfortable.
Top off Fluids
Fresh engine coolant, also known as antifreeze, is critical. This prevents the engine from freezing. Elizabeth drivers also need to get their oil changed ahead of winter for a more efficient driving experience.
Our factory-trained technicians will also top off other fluids, including windshield washer fluid. Speaking of windshield washer fluid, Woodbridge drivers will need a set of windshield wiper blades so they can shove snow, sleet, and freezing rain to the side.
Additional Winter Items to Remember
To ensure you're not stuck in New York City traffic on an empty tank of gas, don't let your fuel gauge dip below 1/4 of a tank.
Have jumper cables in your car.
Have a flashlight accessible.
Be able to combat snow and ice by having an ice scraper and a foldable shovel.
Schedule Winter Service Online with Bell Mitsubishi
Winter maintenance is simple and affordable. Most importantly, it can keep Union motorists safe when driving conditions turn south this winter. Rely on our Mitsubishi service center in Rahway, NJ for winter maintenance. Our certified service technicians specialize in winterization maintenance and repairs to keep you safe.
Don't forget to browse our Mitsubishi service specials, with several coupons eligible to apply to the winter maintenance you receive. Schedule winter service online soon!